Do more with SmartRay 3D machine vision
Here are just a few examples of the vast array of inspection, guidance and measurement applications that SmartRay 3D Sensors can solve.  In virtually every industry, 3D Sensors are being used to optimise production processes, improve quality control and reduce manufacturing costs.
In many cases, 3D Sensors are now being used in place of traditional vision systems, which are limited to 2 dimensional measurement, require lighting and optics to be selected, purchased and tested for each application and often need time consuming calibration and commissioning to be carried out.
SmartRay 3D Sensors enhance your product manufacturing.
To find out more about where you can use SmartRay 3D Sensors to enhance your product manufacturing, take a look at our comprehensive guide to over 20 applications.
INSPECTION
Reading raised black letters and numbers on a black rubber surface is highly challenging, but essential to manage the tyre manufacturing and distribution process. SmartRay 3D solves an application that is virtually impossible to solve with 2D vision systems.
For more Informations
Download PDF
GUIDANCE
The crashworthiness of any vehicle is dependent on high quality, consistent welding. SmartRay "WeldVision" 3D solutions have been developed over many years to deliver high precision geometric inspection and defect detection of complex welded assemblies.
For more Informations
Download PDF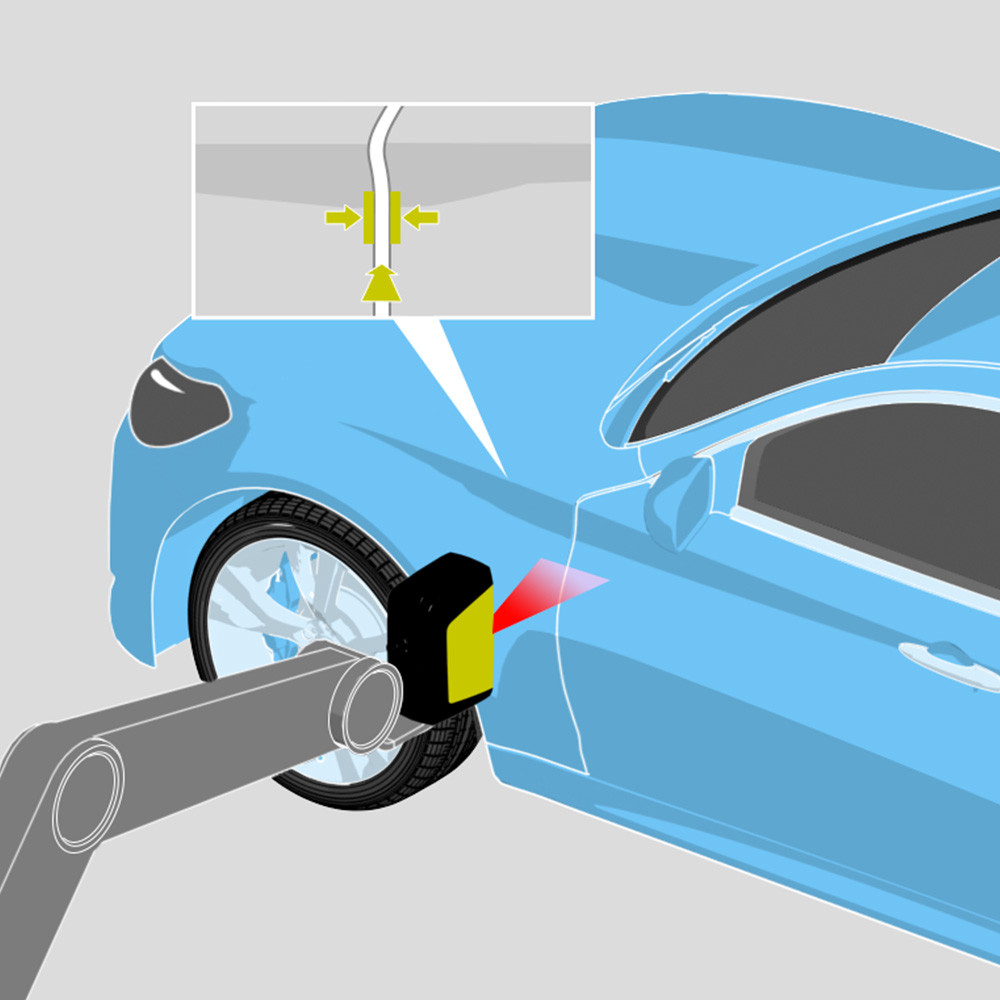 MEASUREMENT
The human eye is very good at detecting misalignment between automotive bodies and doors, and variations in the gaps between the panels. Fortunately for vehicle manufacturers, SmartRay 3D is even better at inspecting the flush and gap of complex body panels.
For more Informations
Download PDF